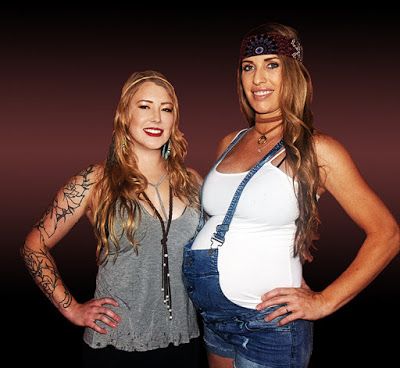 By: Alan Mercer
Alan Mercer:  It's tough being a woman in this business. How has that been reflected to you? 
KK:  I can tell you that regarding what women can and cannot do, the moment I was pregnant everyone started telling me that it was too bad because you and Amelia really built something special and now you have to give it up. 
Amelia:  We were told that's the end of touring. 
KK:  We were like, WHAT!?! I have to ask if they would quit their job to have a baby. My husband isn't quitting his job because I'm pregnant.